The design of this lamp is inspired by patterns found in nature, such as in the fur of certain animals or the tissue and leaves of plants. However, to not overstress the lamp's organic appearance, the overall shape is designed as a simple box, providing clarity and lightness.
The lamp consists of five pieces, each lasercut from sheets of plywood. The four sides of the lamp are covered with transparent plastic in the colors blue and yellow. This leads to intricate light overlays reflected inside the lamp shade and projected onto the walls and ceiling.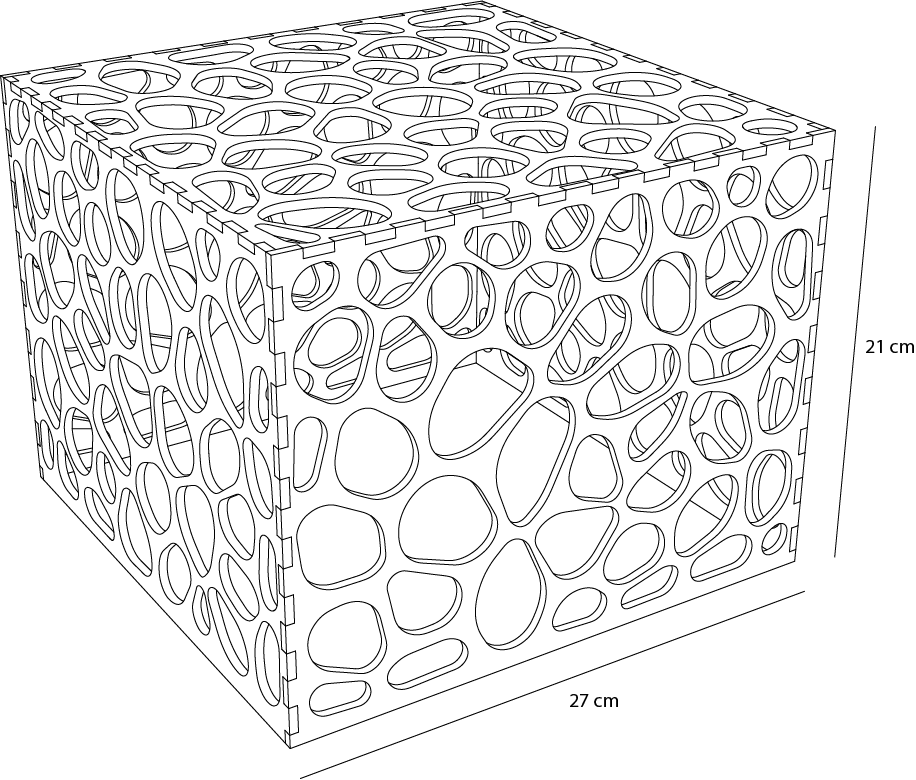 The lamp is 27 cm wide and 21 cm high and can be shipped in pieces for self-assembly or as finished product. For each object the pattern can be changed so that every lamp becomes a unique piece of art.
Price available on demand.