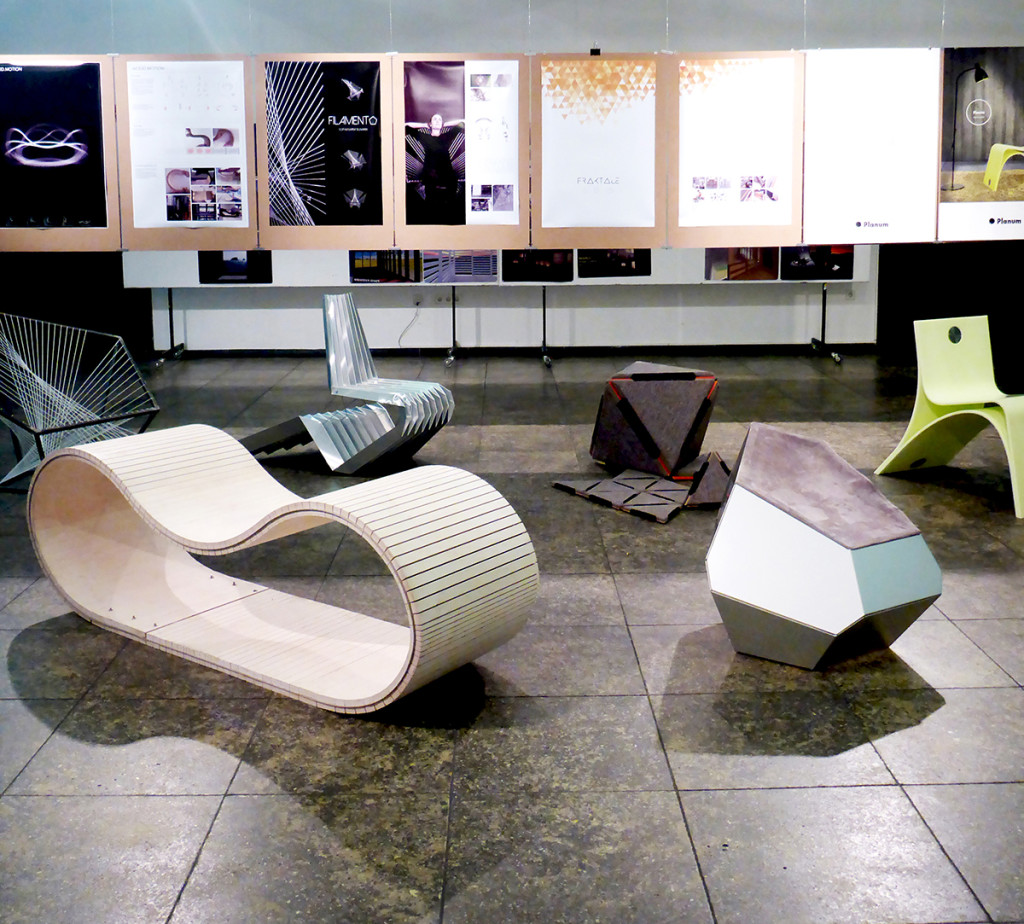 Hans Sachs of responsive design studio was part of the team leading 2 Rhino-Grasshopper Workshops within the in&out experimental furniture course at the faculty of architecture at KIT, Karlsruhe Institute of Technology in June 2015. The resulting student works are now exhibited at the IMM 2016 in Cologne.
Please come to stand "Icons furniture" Stand B 038
The course In&Out in the Summersemester 2015 has been lead by Udo Beyer, Alex Dill, Katharina Roth, Hans Sachs.
The course has been kindly supported by: